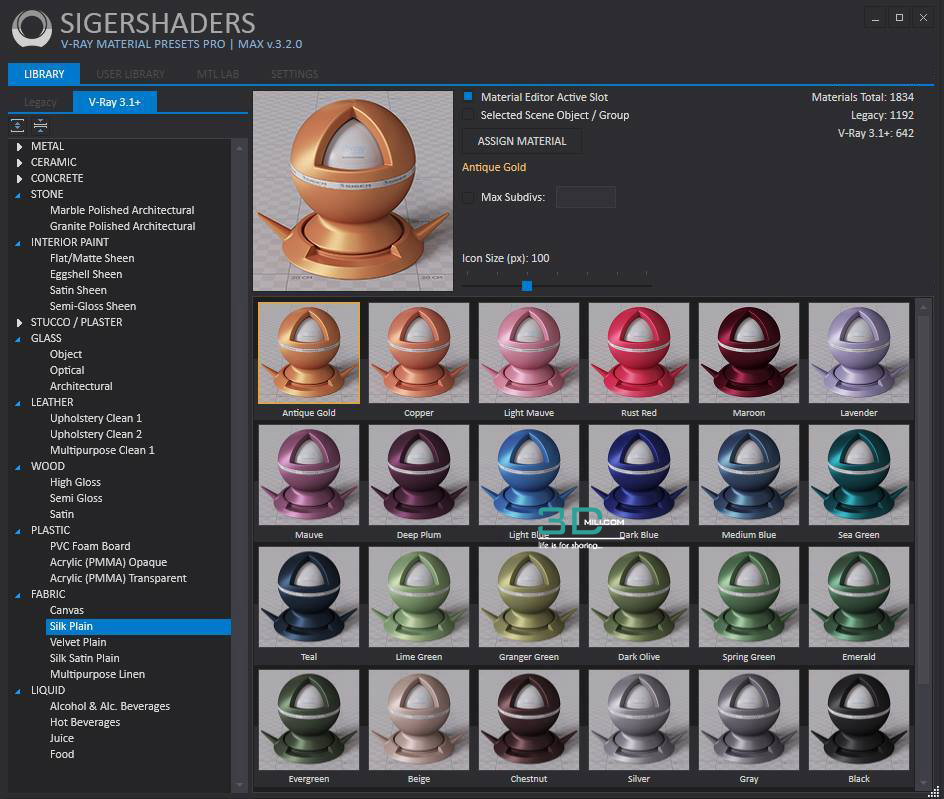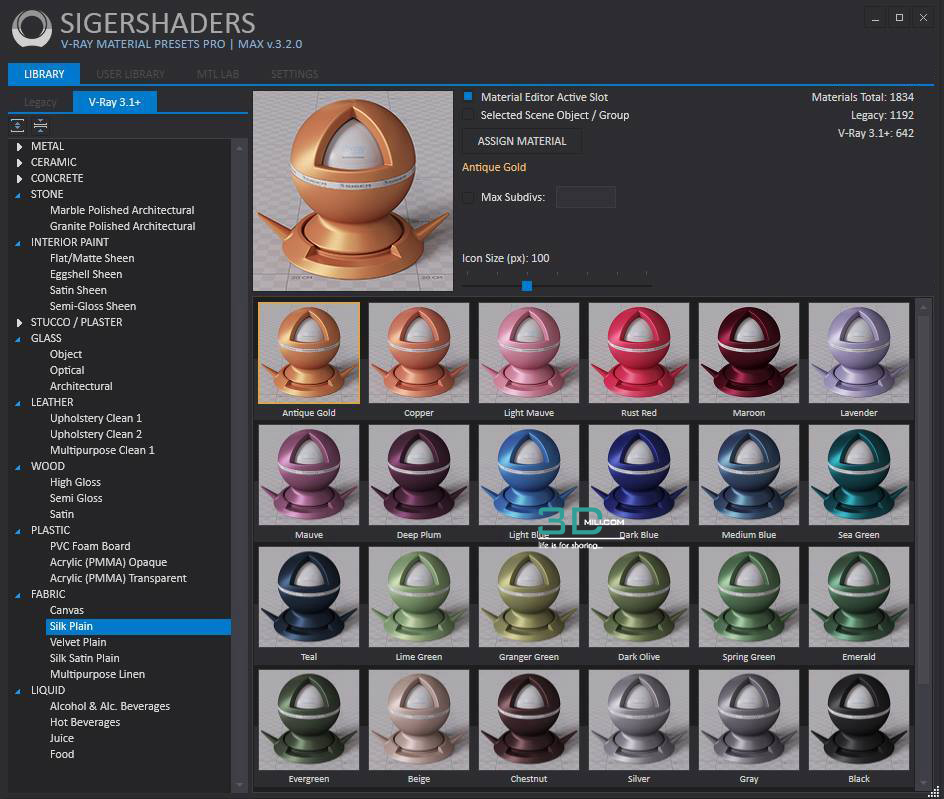 SIGERSHADERS V-Ray Material Presets Pro v3.2.0 For 3ds Max 2013 – 2016
3ds max | plugins | 3.21 GB
SIGERSHADERS V-Ray Material Presets Pro, Max, Version: 3.2.0
1. install VMPPmax_setup_320.exe
2. Select 3Ds Max root folder , ( eg: C:\Program Files\Autodesk\3ds Max 2016\)
3. After installation, Extract Map archives and move maps folder to C:\VMPPmax
4. start 3ds max and go to customize–customize user interface–toolbars
5. click on New and New Toolbar enter Name window pops up, enter VMPP
6. now scroll in Action to VMPP and drag and drop it on the New Toolbar named VMPP
7. place your new created VMPP button somewhere in toolbar
Have FUN !
SIGER STUDIO developers didn't made win10 support , Also its not support latest .Net
You are using latest Microsoft .NET Framework 4.6
Please uninstall it and use 4.5 or lower
For uninstall Microsoft .NET Framework 4.6
go to Control Panel,
choose Programs and Features, choose View installed updates,
select Update for Microsoft Windows (KB3045563) and then choose Uninstall.
The Siger Studios SIGERSHADERS V-Ray Material Presets Pro is a Plugin powerful material collection for.  Autodesk 3ds Max and V-Ray rendering engine + User Library material lab/manager.
The collection consists different categories of materials: Metal, Ceramic, Leather, Stone, Concrete, Glass, etc. The list of materials permanently grows.