-80%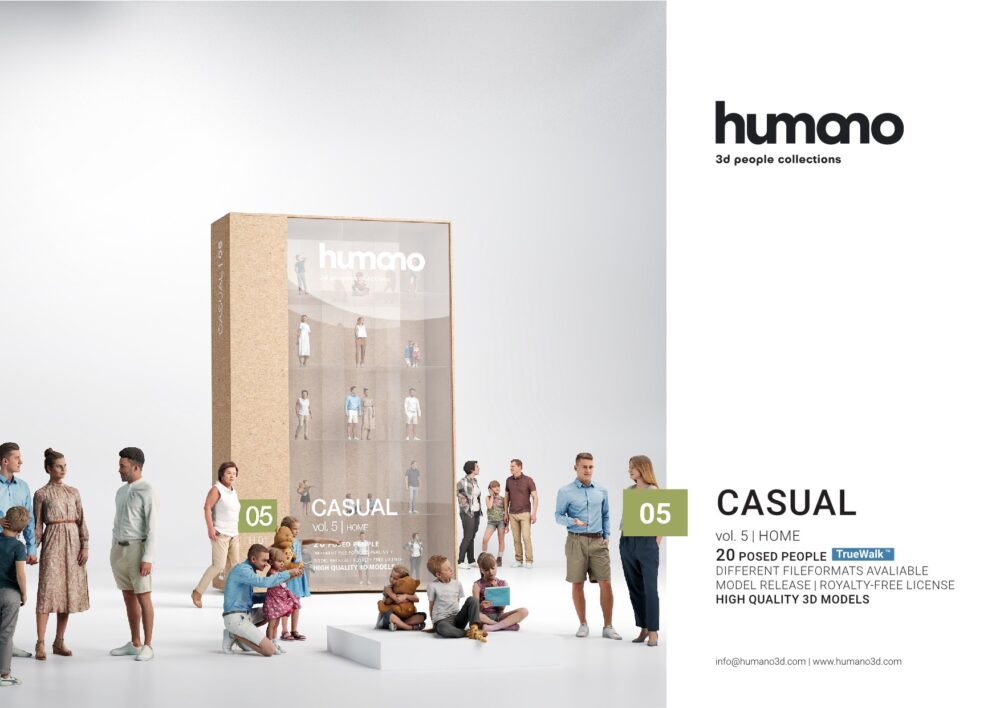 Humano Vol 05 Home[Home Character]
Details:
Collection of 20 Posed 3d People models
1 TrueWalk 3d Model
Pre-made scenes
30K & 100K meshes
6K Textures (diffuse + normal + masks)
4 color variations per model
Different Fileformats included
Please upgrade VIP for free download.
Please use correct email to receive download link when payment is successful. Thank you!
Description